The Other House
The Other House belongs to the world of the alley. This ADU emulates its neighboring garages, but is a small universe of architecture, a high fence forms its boundary, an oversized roof sits on top of it.

01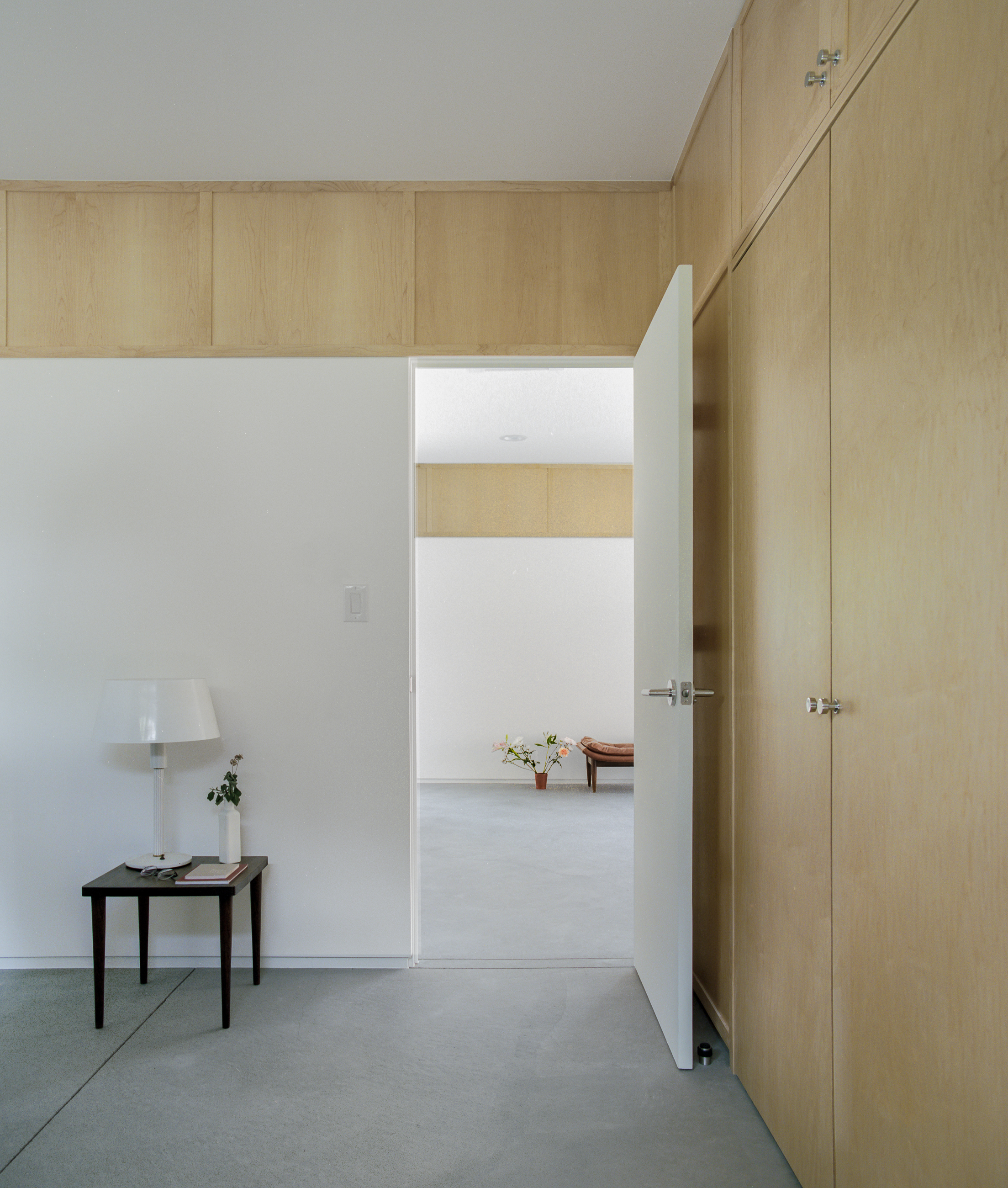 02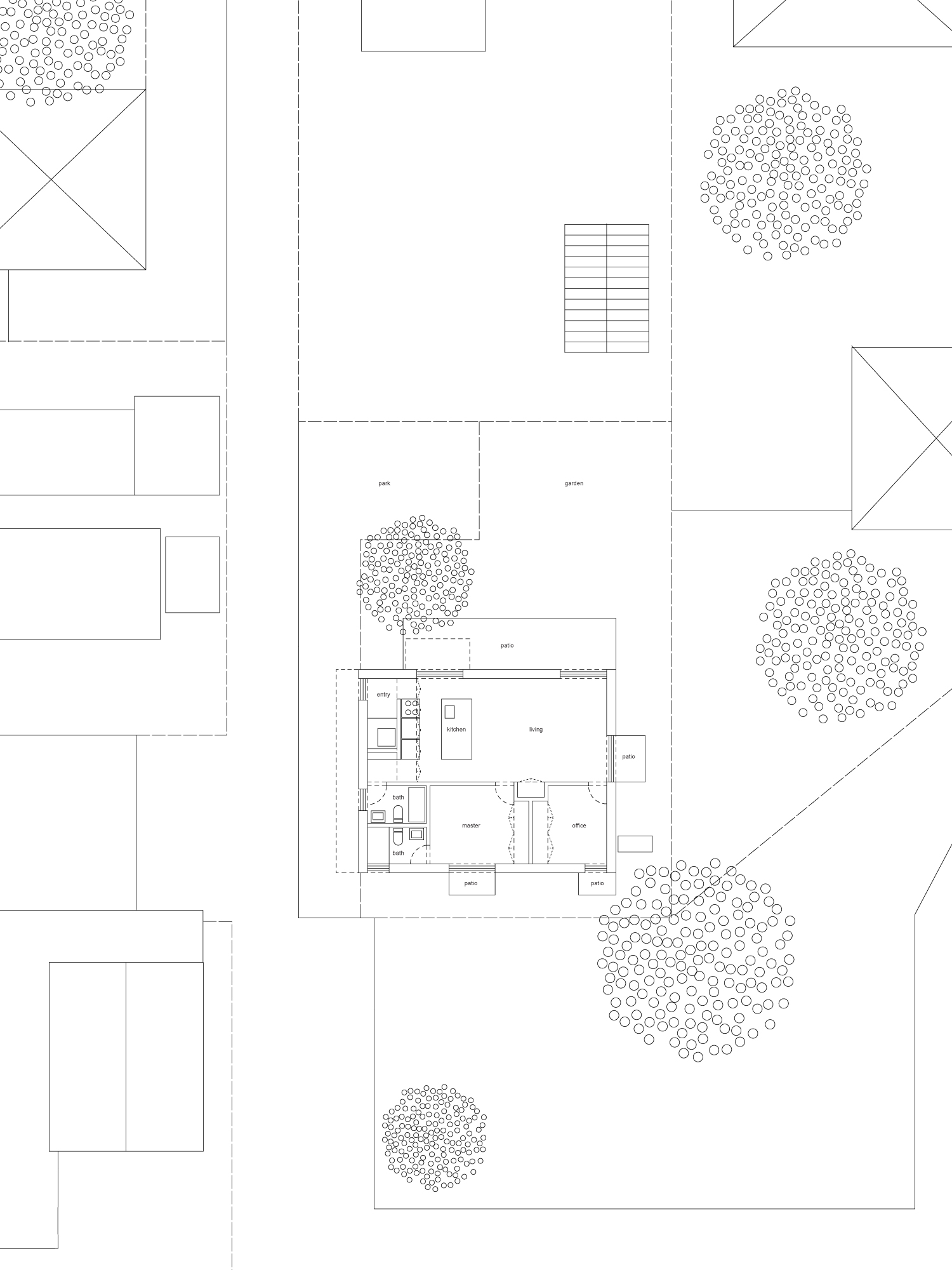 03
The rectangular house is positioned to create four distinct outdoor spaces, the entrance porch, the private patio, the living room sun and the event exterior. The interiors articulate the oversized roof, demarcated by a maple datum that creates a sense of order and often acts as a storage system.

04
The Other House proposes a specific way of life: private, outside, quiet, physical.
THE HOMER STORE
The design of the store for Frank Ocean's jewelry company Homer begins with its unique site within a 100 year old jewelry exchange on the Bowery in New York City. The store occupies a typical counter-style space, surrounded by other forms of jewelry commerce. The store offers a series of materials explorations between hard and soft, image and material. Metal that looks like fabric, glass that looks like liquid, soft rubber that looks hard as stone… The jewelry itself is displayed on immaterial dayglow molded pads that appear flat from most angles, but have distinct curvatures to hold the pieces in a calibrated way. Its compactness and precision give the effect of a timepiece.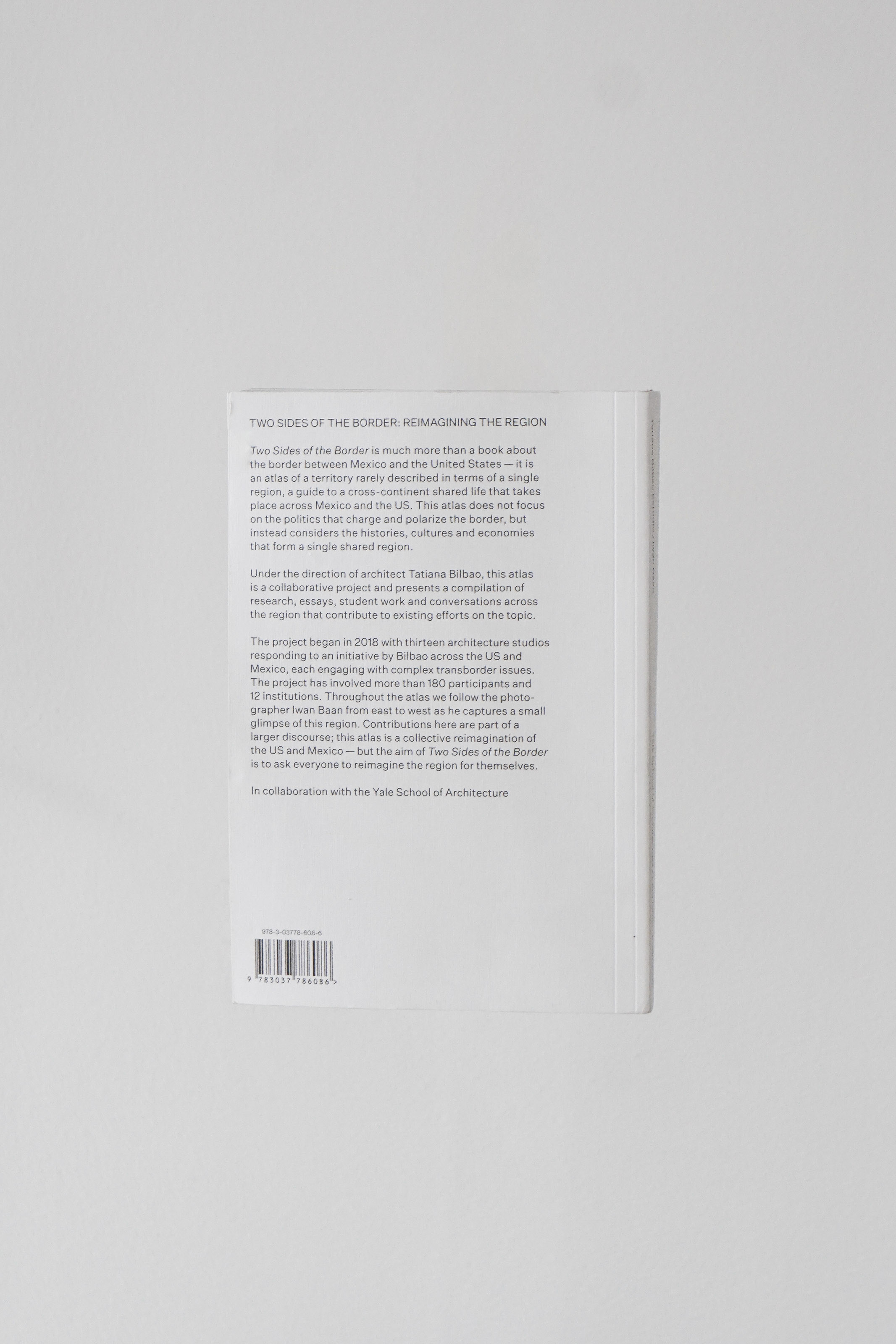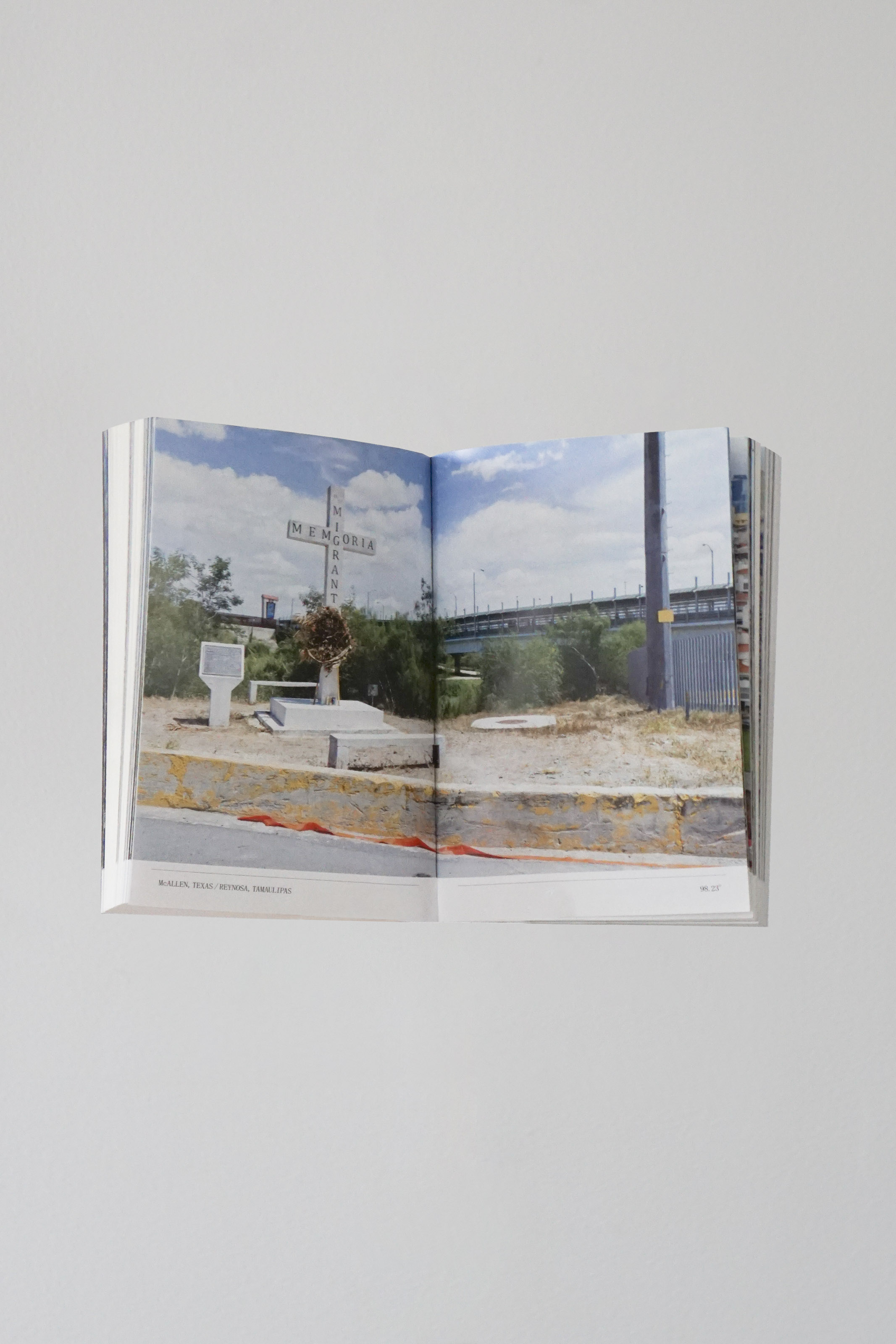 Yale Architecture Gallery

Aedes Berlin

El Paso Museum of Art

University of Arkansas
Two Sides of the Border – What if we stopped dividing the United States and Mexico into two separate nations, and instead acknowledged them as a single region with shared histories, cultures, and economies? The exhibition starting at the Yale Architecture Gallery presents the work of Tatiana Bilbao's teaching initiative, alongside a photo project by Iwan Baan capturing the conditions of this greater region. The exhibition is designed as a reading room with fabric display tables, linear reading lights and a taxonometric labeling system. The show has been shown at the Yale Art and Architecture Gallery, Aedes Architecture Forum in Berlin and the El Paso Museum of Art. The book was published by Lars Muller in 2020.

City Maintenance examines how New York City's low-profile service buildings could be constructed to maintain the city in an expanded way addressing culture, community organizing and events. Rather than the typical masonry buildings, City Maintenance envisions a hybrid of a garden-gallery-storage building that provides space for both utilitarian and cultural services. The project uses an all wood structural system, steel groundscrew foundations and an ultralight polycarbonate and fabric facade. The building's character is as a diaphanous prism sitting on an open plinth, open and closed simultaneously.

4 Modernist Corners define the character of many of the prismatic office buildings by Mies van der Rohe. This iconic corner is often viewed as the object, but instead it is merely the elastic end points to the buildings themselves which are formed with a 20' structural bay divided into 4 parts. Two Mies van der Rohe buildings were built starting around 1959 that use a nearly identical structure, but merely extend the bay. These Mies towers are elastic and nomadic. Elastic, they change length depending on their program requirements and site. Nomadic, they occupy different sites without changes. For the Next Home exhibition in Seoul we proposed a single bay Mies tower that can fit into the small city lots and the steep mountain sites.
In a 1-hour event at the Storefront for Art an Architecture a shared plinth was built for a group of visitors. Sitting in a non-hierarchical way, an ultra bright wall projection presented a sunrise emerging from the horizon line of the plinth.

This tiny plinth is a fundamental act of architecture, it was created for the 24-hour event 24x24x24 at the Storefront for Art and Architecture. A single single honed travertine paver raised just a few inches above the earth with a handrail on three sides. This paver, like those of the Farnsworth House or Neue Nationalgalerie, focuses the viewers' attention in order to survey a horizontal field. Unlike the dirt floor of Laugier's primitive house, raising one just a few inches from the earth seems more fundamental for today's architecture.
There was a time when the "flagship" was meant to be a promotion of the brand's design values, offering cultural and public experiences that resembled museums and laboratories more than shopping malls. ANY's design for the first permanent installation of the nomadic, radical art-gallery-fashion-store Café Forgot emphasizes the brand's ethos: always different, always propelled by the energy of new designers and always resisting the conventions of what a store should be. The store's design features a store-length wallpaper to showcase the store's designers and a motorized merchandising display that changes at the click of a button, offering a different experience each visit...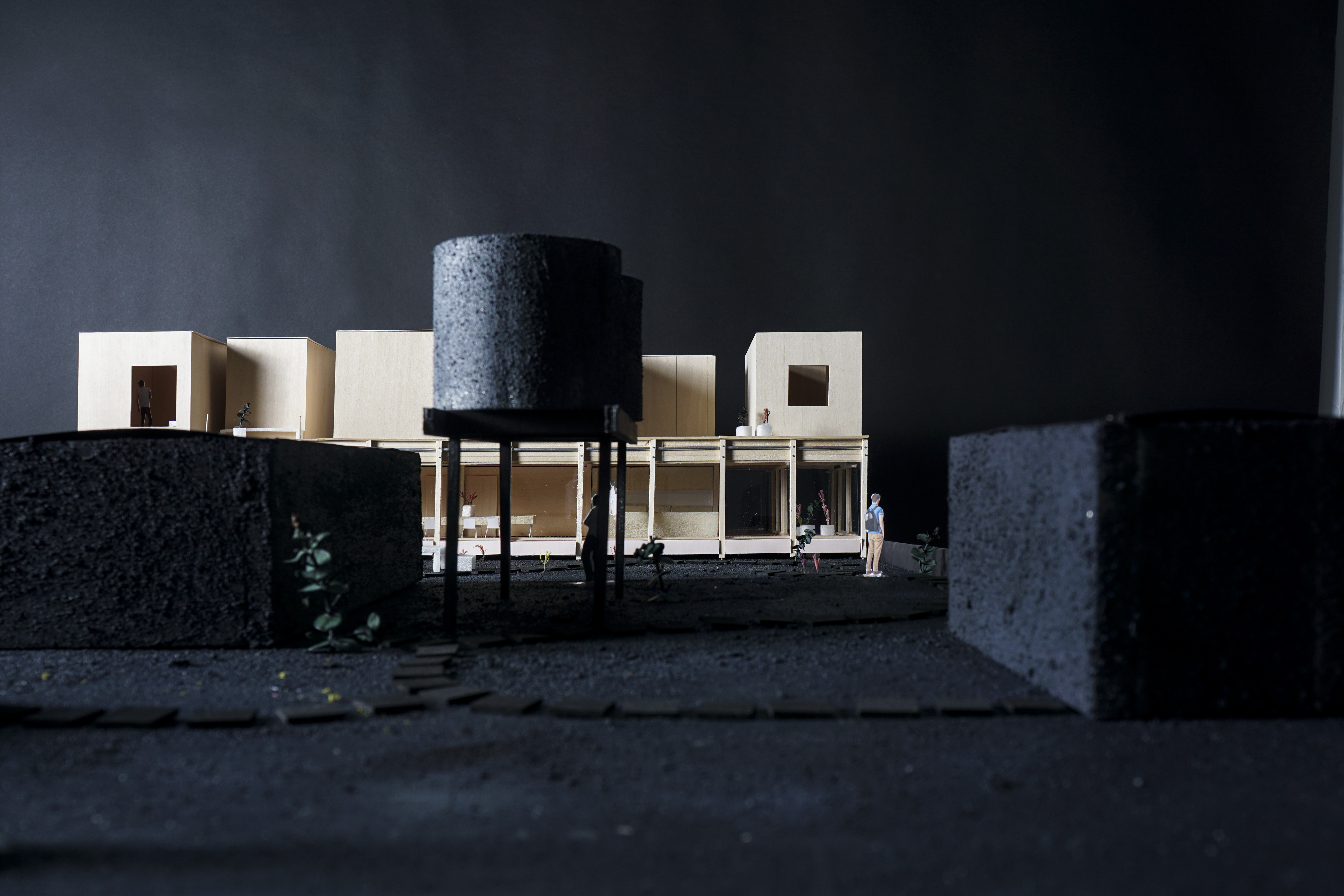 Dear Landlord, we the tenants write to you today with a proposition: a self-initiated improvement to our building in Downtown Brooklyn– a second home. Our loft building has always hosted a strong creative community; we've shared a rooftop farm for years, and now many of us hope to start families here. This second home would serve our community with a large kitchen and dining area, with a glass wall opening out onto the farm. The home will also provide suites of rooms that offer privacy, silence, and simplicity to our otherwise complex New York City lives. First Prize, City Above the City Competition.